The C.A.S.A. of San Bernardino County staff and Board of Directors is commited to serving our foster youth throughout the county.
Michelle Gilleece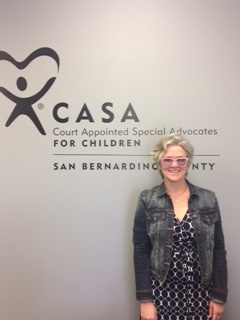 Michelle Gilleece
Michelle Gilleece began working as an attorney in 19996 handling adult criminal matters as well as juvenile dependency and delinquency matters. In 2004, Michelle transitioned to a firm in San Bernardino. She became partner in 2008 and became managing partner in 2016 for Friedman, Cazares, and Gilleece.
Michelle represents children in both dependency and delinquency courts. Her duties include hiring, training, and management of attorneys that are entrusted with the significant responsibility of advocating for our most vulnerable population, our children. In addition to instructing her own employees and staff, she has taught Juvenile Law at the University of La Verne School of Law to help prepare future lawyers to provide effective and competent representation of youth.
Michelle's ease with clients and composure in the courtroom has afforded her significant success in obtaining the beset outcomes for youth and their families. In dependency court, Michelle represents parents who have had their children removed. She helps advocate for a case plan that addresses appropriate parenting skills, substance abuse treatment or anger management, in order to reunite deserving families.
In delinquency court, Michelle works with the minor, the Probation Department, the Court, the District Attorney and the minor's family to address the core issues that brought the minor into the delinquency system. She advocates for the rehabilitative services to prepare her clients to successfully exit the system. She is a valued partner in the success of our extensive treatment courts for minors including CITA (Individual Treatment for Adolescents), Mental Health Court, 241 Committee, Drug Court, and Girls Court.
Michelle goes above and beyond to assist youth in the Inland Empire Communities. Michelle has proudly served on the C.A.S.A. Board of Directors since 2012.